Play Patterns Transform Asphalt and Paving into Popular Playgrounds
The best games and plays come from the little things. When you combine functional Decomark play patterns with a dash of playfulness, the result is likely the new hit game of the yard area!
When you are planning a new schoolyard or want to enhance the functionality of an existing daycare yard, take a moment to explore the colorful, inspiring, and safe DecoMark® products. The selection includes a rich array of physical yard game patterns, fun problem-solving activities, and refreshing animal characters. DecoMark® game patterns are also a fun and alternative way to learn numbers and letters.
Standard patterns are available with DWG files for design purposes. You can also design your own pattern, which could be a map or a child's drawing. Perhaps the traffic park will get new lane markings and crosswalks? Share your idea; we'll make it happen!
You don't need to worry about safety concerns. Our high-friction materials minimize the risk of a slippery surface and make it a safe place for children's games.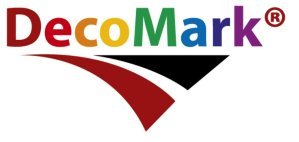 Download the price list brochure here and fall in love with game and play patterns!