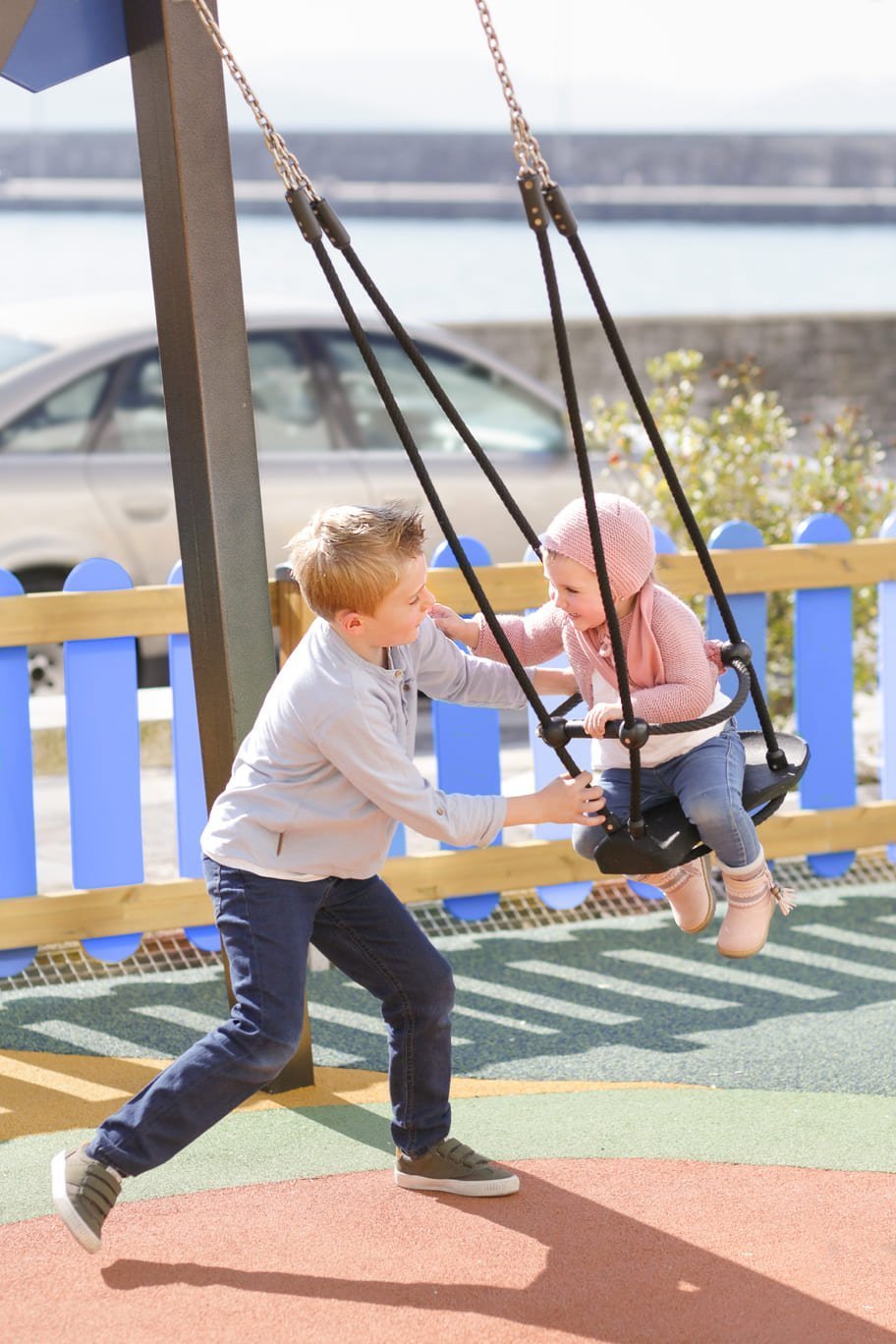 We Realize the Dreams of Players
Play is like a miniature version of human life. Through play, a child explores the world, learns from it, and becomes part of it. We want to offer play equipment that enables experiences in play.
Three Pillars of Our Play Equipment:
High Play Value. Children love to play. Play helps them learn, increases happiness, and encourages activity.
Safety. Children learn to assess risks in an environment designed for them.
A Good Environment for Children. A child uses all their senses to observe their environment. Therefore, the play environment should be varied both in form and material.
Our daily work focuses on high play value, excellent quality, and maximum safety. We are always ready to help design unique areas that fit your specific goals.