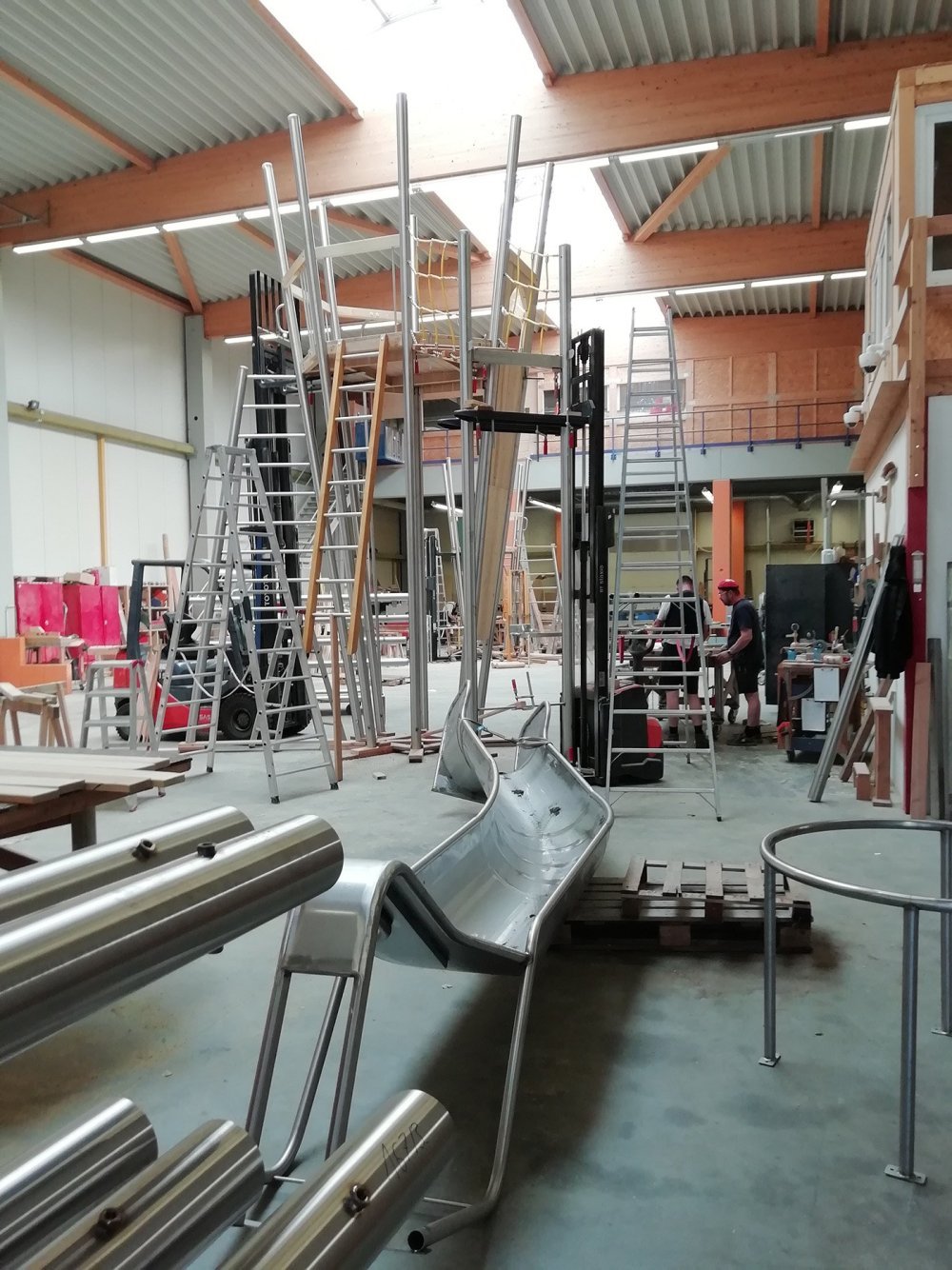 A Full-Service House: We Also Provide Installations, Maintenance, Spare and Additional Parts
Our high-quality products come into their full glory when they have been safely installed and are ready to serve their users. Our experienced professional team installs all our products as well as other equipment and devices, regardless of the brand.
In addition, our comprehensive service package includes the maintenance and upkeep of playground equipment and areas. We repair broken safety surfaces and fluff up compacted safety sand areas, replace safety gravel and soil masses – we handle it all!
You can also get from us:
playground equipment repairs, such as making and installing new climbing nets
manufacturing and installing running barrier fences
delivery of spare and additional parts for playground equipment, e.g., swing seats
commissioning inspections of playground areas
delivery and installation of metal fences.
Need more information? Just contact us and let us know how we can serve you!