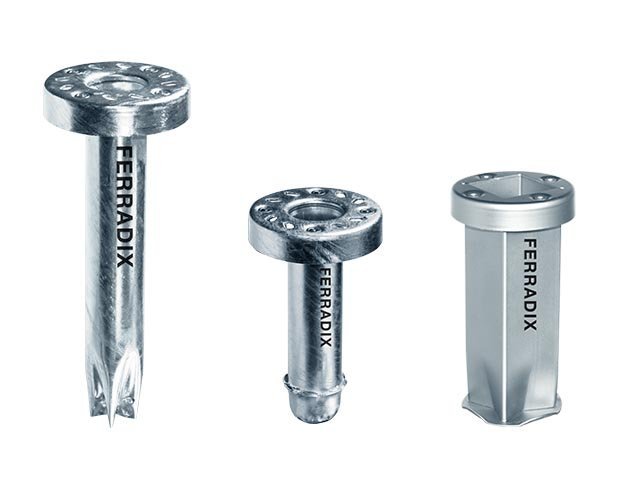 Ferradix Installation Anchor Suits All Common Soil Types
Ferradix installation anchors save time, money, and nature
Ferradix installation anchors are one of our absolute top products - the series has numerous benefits worth presenting! Installing the anchors is fast, cost-effective, and ecological. At the same time, the installation of each Ferradix product is an eco-friendly act, as they significantly reduce CO2 emissions.
Ferradix installation anchors have the following benefits, among others:
fast installation, durable, fully recyclable, versatile
ecological general anchoring suitable for almost all types of soil
quick replacement of a new product (e.g., a traffic sign) in place of an old one
does not damage underground structures and tree roots
can be installed on a finished surface
refined appearance
made in Germany
The installation anchor is used in urban construction sites, road and street maintenance units, and other institutions all over Europe. Thanks to advanced technology, the anchors are perfectly suited for fixing urban furniture, traffic signs, reflective posts, trash bins, tree trunk protectors, benches, fences, railings, bicycle racks, billboards, football goals, and many other structures. So there are plenty of possibilities!

The conical ring bends the pipe, allowing the anchor to stay in place. Changing the sign takes only a few minutes.
Import and sales exclusively in Finland only by Helsingin Pihaleikkiväline!
Contact Us »